The Buckhead Council of Neighborhoods is a voluntary collaboration of Buckhead neighborhood groups. The Council provides a forum for sharing information across NPU and city council district lines; for the discussion of issues affecting multiple Buckhead neighborhoods and for collaboration on solutions; and for unified communication with government officials.
About Membership
Membership gives neighborhoods the right to appoint a representative to the Council Board. Once appointed, each representative has an equal vote, regardless of the size of the neighborhood.
Yearly membership dues are $100 per neighborhood.
To renew your neighborhood membership,
submit a request through our online contact form.
Renewal checks can also be mailed to:
P.O. Box 550047
Atlanta, GA 30355
or dues can be paid via paypal.me/BuckheadCN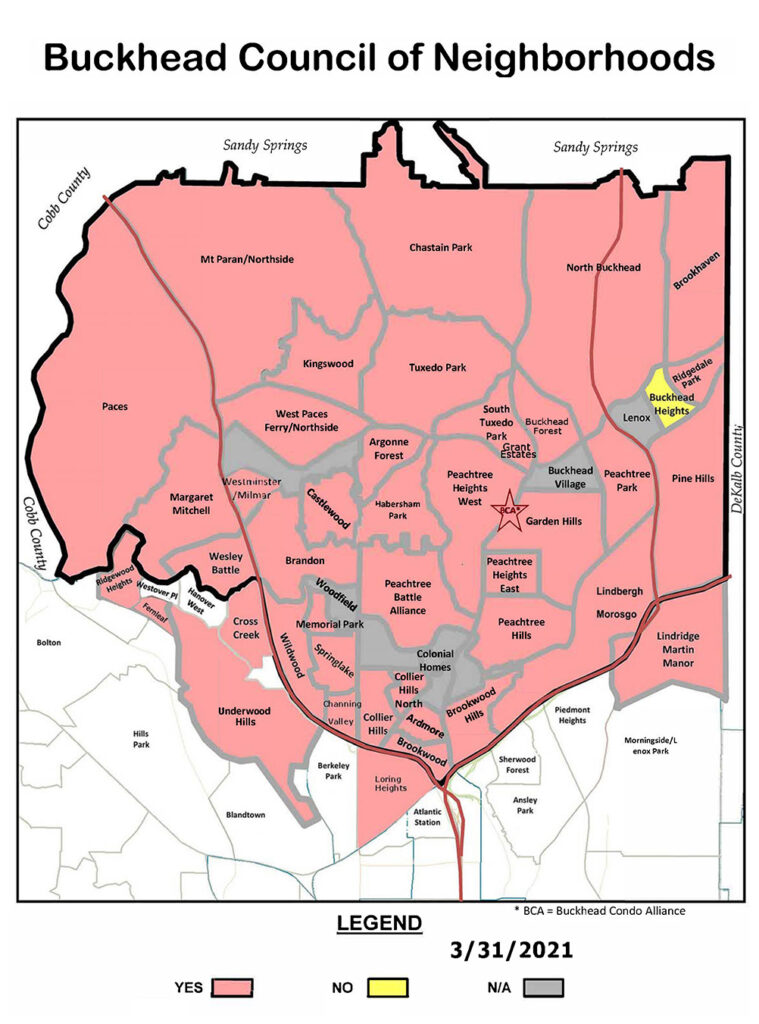 Click the neighborhood for available contact information.
Use the Contact Us form to update or add contact info for your neighborhood.